Coffee tables carved from single pieces of driftwood, with brass "butterflies" (think the bandage, not the bug) bridging the natural cracks in the grain.
Dalí-inspired domed clocks.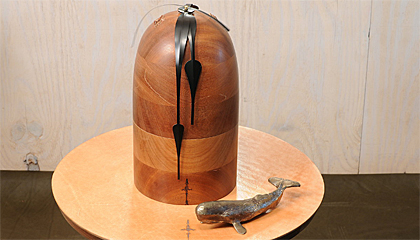 Simply give the man a shout. "Come see the shop – the tools, the wood, everything I do."
Or if you'd prefer, he can pay you a personal visit to get a feel for your space, needs and aesthetic bent.
"Most of my jobs are custom," says Samko. "I like to feel what my client needs."
Pieces take 8-10 weeks to complete, but are more than worth the wait.
Thank ya kindly, Sandy.
The Specifics
From $350
(718) 744-8898
palo@palosamko.com